January 2010 - Collages by Caren, Ludmila, Bauz, Leaf, Patricia, Mervi
What is Knutitours? Frankly - it's very difficult to explain for someone who hasn't been travelling along from the beginning. I try to summon the two years with some collages from different stories.
Knutitours was born when I wanted to save all the stories, poems and collages made by several Knut fans. They were first posted on the rbb blog but I thought it was a pity they 'vanished' with the old threads. The ambition was that this site would be made by us all together. In the beginning there were only my own stories but little by little also others started to write and make pictures. Now I think Knutitours is what it was ment to be - a magical tour with lots of passengers!
The head quarter of Knutitours is the Knuipe and the soul of our hangout is, of course, The Waiter aka Herr Ober. He's best known for his strict quality controls but also for his heart of gold. There usually isn't any food left for the visitors but he always saves something for his fourlegged friends in the forest.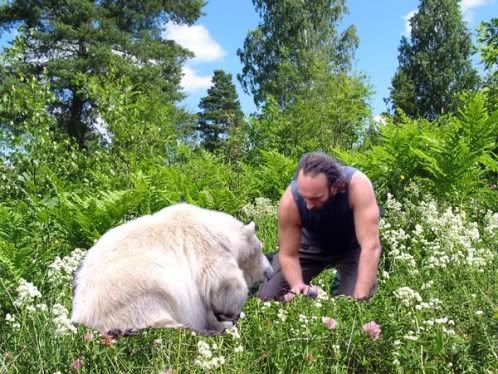 What fun it was to make the first collages of our Dream Team! Oh, those were the days....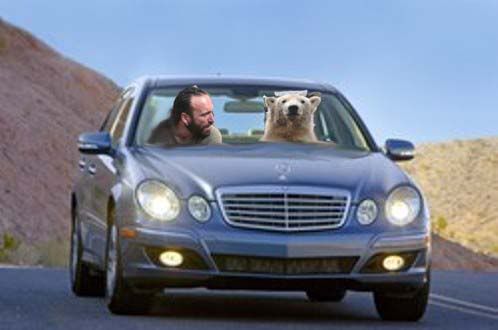 The first summer vacation when Knuti was allowed to drive a car
 Late summer evenings in a boat ... no worries.....
The Fireside Café is a place where Chef Eva rules. Her job isn't easy - there are always small (well, sometimes quite big) mishaps. Here's an example of the Waiter having an accident while roller skating. The kitchen personal also causes some problems because they all find peeling potatoes a mission impossible. Boiling eggs is considered to be 'great cuisine'!
 Magic is the word......
A very popular figure is Super Chief Crime Scene Investigator Knuseau. His disguises never stop astonishing us. I think his best 'cover' so far has been die Gräfin Knuthilda von Brandenburg.Maybe you remember how he stopped Arsene Knupins jewel robbery?
A growing bear needs lots of energy!!!!
Before we knew we also had a waitress in the Knuipe. Fräulein Flocke came in and charmed us all. In the first collages she was carrying a pink purse and when I forgot the purse in a picture everybody was asking what has happened to her purse. The image of pink loving Flocke was created.
Teddybärenmutti has written several stories about this couple and served us many good laughs.
Since Knuti and Flocke are very action minded they're not afraid to start new  projects! In this case they got tired of waiting for a new enclosure and decided to build it themselves.
To everybody's big surprise a Russain polar bear called Rasputin was brought to Nürnberg. However, it didn't take long before he was everybody's darling and now he's our super entertainer in the Knupe. Who could possibly resist Raspi's charm? Or his boomsie??
The Trojka relaxing on the beach with cold drinks. Raspi isn't a friend of drinks with umbrella - he prefers the real stuff in a bottle.
The summer vacation 2009 was spent in Bavaria and of course, our bears wanted to dress like the locals....
Picknick by the lake - but why on earth did all the people leave so fast?
Our dreams of Knuti and Flocke as a couple had to be changed when Signorina Giovanna came to Bärlin to live with Knuti - at least as long as the rebuilding of her enclosure in Munich goes on. Flocke wasn't very delighted in the beginning but very soon the two girls discoverd they have at least something in common - shop 'til you drop!
A welcome party for Gianna
Raspi admires the Italian beauty
Sometimes the bears need beers and a 'man-to-man' talk
Raspi is a multitalented artist and he has hired Patricia as his agent. The pymaja weekend was a great success!
Have you ever seen cuter easter bunnies?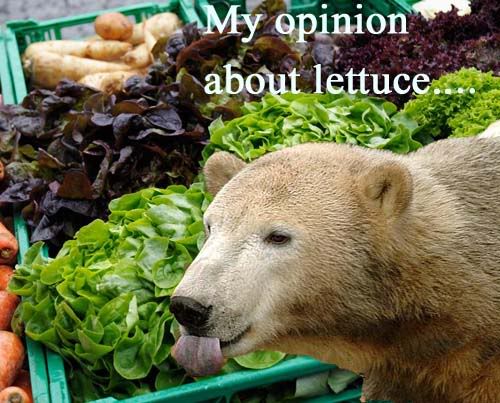 We have all learnt by now that lettuce is for sissies
Honey paws
 Romantic dinner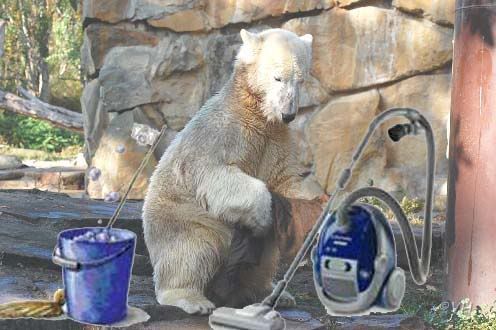 The enclosure must be cleaned before a visit of a lady bear. Knuti as Putzteufel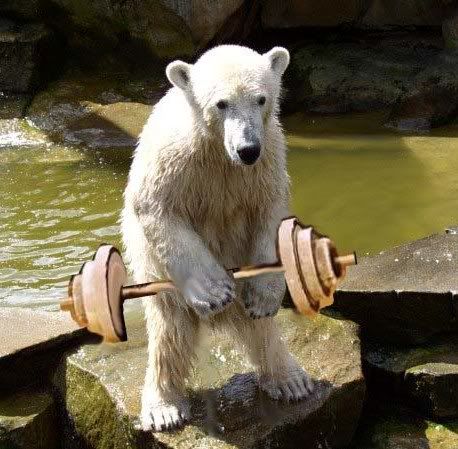 The Chief of the Fitness Center
Advertising....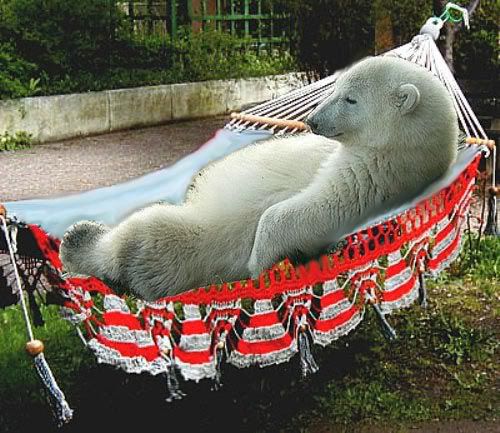 Knuti has always tried to make us understand the importance of relaxation and he really is a good example for us all.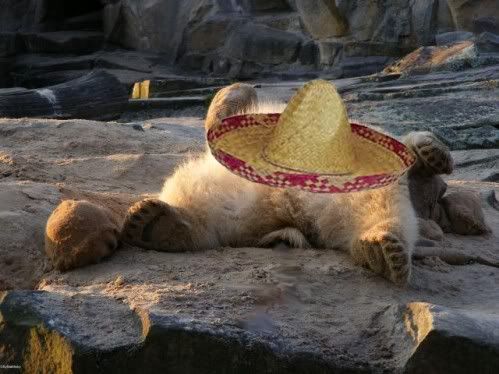 A new way to wear a sombrero.
The Trojka became a four-leaf-glover and they all love to travel. Caren has been allowed to follow them throughout the world.
Hard Rock, Hallelujah!
One meets interesting creatures while travelling.....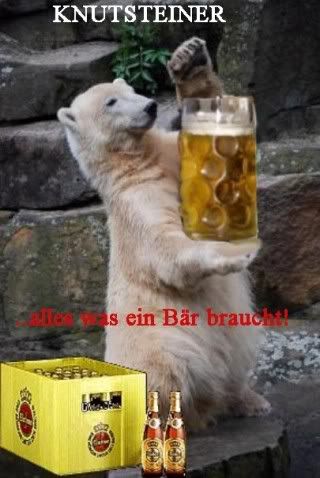 The favourite drinks in the Knuipe are Knutsteiner and Knusecco.
Sometimes it's difficult to enter our hangout because the Server Family is causing problems but it's amazing we always manage to get in! It takes a lot of fantasy and creative way of thinking but we always make it!
This was a small sample of the collages from the two years. I have no idea how many pictures there are but it would take days to read all the stories and watch all the pics!
I want to thank you all for your contributions and hope that our magical tour will go on for many, many years!
Bear hugs to everybody from Herr Ober and Mervi