Tommy, Gussie and Sydney - The Chelsea Gang (owners of Sarah)
Sleeping Kitlets - Tommy (left), Gussie (top right) and Sydney (bottom right)
 Kitlets in their newly found den - under the kitchen bench on top of Dad's toolbox
Gussie asleep on Dad's shoulder

More pictures of Sydney, Tommy and Gussie
Harry and George - the Cream Team (owners of Sarah)
  George went to the Rainbowland 31st of March 2008. We all miss you!

Harry joined his brother George in the Rainbowland on the 23rd of September 2008. We will  all miss you and your escapades.
George (above) and Harry are a couple of merry Chelsea supporters who kindly let Sarah and her husband live in their house.
Charlee, Blacky and Fusselchen - The Spandau Cats (owners of Marga)
Charlee, Blacky and Fusselchen are very proud to live in the same part of Berlin as a famous zoo keeper! They are great admirers of mommy Marga's beautiful quilts.
Floyd, Fry and Lila - The Portsmouth Supporters (owners of Rosemary
Floyd loves to discuss football with his Daddy (the boat builder). Fry and Lila look like identical twins but they have their own personalities!!
Miffe - the Fearless Viking (owner of Mervi)
Miffe's favourite hobby is napping. Motto: We are not amused. He's a great supporter of Malmö Redhawks.
Wolfgang von Rottweiler - The Leader of the KFA, his mother Jabber and father Houndt (owners of Eva Gregory)
Wolfgang - Woofie to his friends - is a fellow to be trusted. Even the tasters of the Fireside Café have great respect for him.
Wolfgangs parents - papa Houndt (above) and Mama Jabber with her 4 days old babies - one of them is Wolfgang.
Daxy - A Berliner Lady (owner of Tina)
Daxy wants to be Wolfgang von Rottweiler's assistent and who could possibly resist having such a lovely assistant?
Star and Tommy- the Brazilian Beauties (owners of Luisa)
 Little Star wants to be as great samba and can-can dancer as her Mommy!
 Tommy has got his name after the best zoo keeper in the world.
Pyza - A true Knuti friend (owner of Leafpure)
 Pyza with the beautiful eyes has already visited Knuti!
Fire and Kai - The Inspiring Muses (owners of Betsy)
 My name is Fire. Aren't I beautiful? Please don't hate me, I can't help it.
Hello there! My name is Kai. I look a bit fearsome here but really I am a cuddly-wuddly boy who mostly likes to snuggle with my mommy and give her my special kitty-style massage.
Bruno and The Gang (owners of Teddybärenmutti)
Bruno is almost as big as Knuti! Now we all understand why a certain lady calls herself Teddybärenmutti!
Al and Liz - The Happy Cats from Connecticut (owners of Knuti-Judi)
Al has got his name after Al Pacino and Liz' name is officially Elizabeth I. They both love to help Mommy in the kitchen!
Chance and Jake - Mother's Little Helpers (owners of Wendy)
Chance (the black beauty) and Jake (the brown beauty) are great friends of Wendy's Cuisine!
Bogie is the owner of Margie, Retta's sister, and nephew of Retta, whom he also owns, heart and soul!
Bogie loves to do tricks and catch flies, and to give orders to Margie and Retta, which orders are immediately obeyed.
Max - The Sleeping Pill (owner of Barbara)
Look at my Max, who's role with my gang is to play for sissy and to sleep a
lot ( which has earned him the byname 'sleeping pill' ) but here on Mommy's bureau Max licks his lips in anticipation of a treat.
Blacky - A Beauty from Nürnberg (owner of Kattl)
I think I'm as charming as Flocke!!
Lobo and Lobita (owners of Juan)
The lovely Lobita has gone to the Rainbow land but Lobo is still with Juan and enjoys a refreshing swim every now and then.
Simba - The Super Chief of the KIA (owner of Birgit from Rodriquez)
Being a KIA agent is a demanding job! I have to keep my eyes and ears open all the time!
Simba went to the Rainbow land September 30, 2008. We will miss you, beautiful Simba!
Pepper - A Spanish lady (owner of Alex)
14.10.2008 - I proudly present my little princess Pepper, 3 months old coming from a 
Spanish animals' shelter. Oh, this lady is so cute!! I fetched her yesterday from Darmstadt. 
Greetings from Alex.

20.05.2009 Pepper's new house
Titus - A faithful friend (owner of Alex)
Titus was a faithful, beloved family member who is now playing with other dogs in the Rainbow land.
 Debbie - The White Beauty (owner of Danielle)
The beutiful Debbie went away in April 2007 but she has always a special place in Mommy's heart.
Sophie and Reese - The Rulers (owners of Gabi aus OK)
My name is Sophie (above), and my sister Reese and I are the 'owners' of Gabi aus OK (we call her Mom so, just to make her happy). Now, she would say that she is our owner, but what do people know. Just look how they follow us around on leashes and clean up our poo. Pets rule and people serve!!
Bodhi and Yamuna - Two American Beauties (owners of Linda)
Bodhi (left) and Yamuna (right) are beloved family members of Linda. They have great patience with their Mommy who often sits at her knuputor watching pictures of a polar bear somewhere in Europe!
Joya and Milena - The Swiss Duo (owners of Ursi)
Joya (with the red fur) and Milena (black and white striped) are two happy girls living in Switzerland.
Dusty - The Faithful Friend (owner of Connie)
Dies ist meine Dusty, mein Baby, einmal als Welpe und einmal als "Erwachsene". Sie ist zwar leider nicht mehr da, aber in meinem Herzen lebt sie weiter. Dieser Platz bleibt immer besetzt, der Platz im Gartenstuhl bleibt frei....
Dusty - Een kleenet Kind (owner of Gitta)
Dusty is our "kleenet Kind". We love him so much, because he´s so tender, so intelligent and so funny. Gitta
Moritz and Tommy (owners of SpreewaldMarion)
Moritz (above 5 months old, and 18 (!) years old) and Tommy are playing with other Knutians pets in the Rainbowland but Mommy Marion will never forget her beautiful cats.
Kimba, Jossy, Bärchen and Flöckchen (owners of Marlene)

   Kimba

  Jossy

  Bärchen


   Flöckchen
Flödedrengen (Owner of Inga in Copenhagen)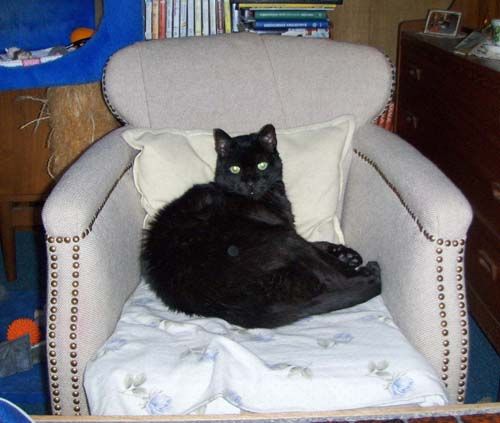 This beautiful Danish cat has gone over to the Rainbow Land but Inge will never forget her friend. Flödedrengen got his name because he loved whipped cream. Flöde = whipped cream, Drengen = a boy, guy)
Snubby (the owner of Danielle)
May I introduce Snubby to you?
She's my water turtle. She came to me last october from people who didn't want her any longer, because she has grown too much. But she is such a nice turtle, always friendly and she knows very well who likes her. Now during the summer - if there WAS summer!! - she lives in the pond in our garden. For the first time in her life she has everything that she needs and so she started to produce eggs. Not really necessary, because she is not in such a good mood during the egg-production - but I take is as a compliment, anyway ... ;-) Danielle


Janosch - (the owner of Gold-ammer)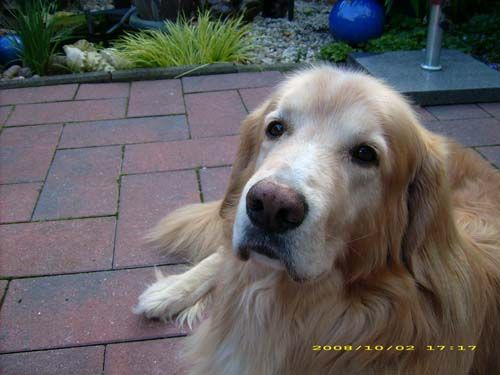 Mein Name ist Janosch, ich bin ein Hovaward-Rüde und werde zu Weihnachten schon 10 Jahre alt. Zu meinem Rudel gehören besonders Frauchen Goldammer und mein Chef.



Miezehumpf - Eine fleissige Blogger Katze
Charles, Minka and Ryzik (owners of Ludmila)

 Charles

 Minka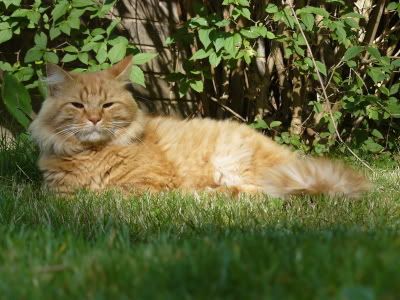 Ryzik
Charles ist seit dem April im Regenbogen Land. Wir vermissen ihn sehr. Minka und Ryzik sind jung und lustig.

Kalle and Jette (owners of Andrea aus Hamburg)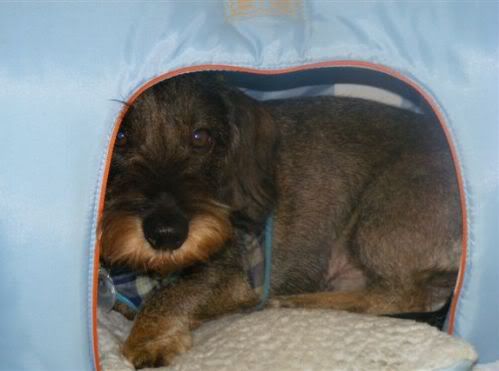 Kalle

 Jette
Kalle ist ein Rauhhaardackel und vier Jahre alt. Er lebt zusammen mit Jette, die vierzehn Jahre alt ist.
 Woody and Fee (owners of Erika aus Ostfriesland)

  Woody

  Fee

Kater Nicholson (owner of Bauz)
Kater Nicholson is the one who joined the voyage on the Sinta to get to the Animal Summit and was appointed camera reporter during the summit? Now he has his duties in rainbow land, together with his beloved friend Simba.


 Lisa and Tevildo (aka Tijo) - Owners of Velvet
Poppy - An Australian Beauty - Owner of Paula
Chuffed at being invited to appear in the Pet Gallery, Poppy has decided to
provide not one, but three, photos of herself.
She is a gentle girl with lovely soft fur.  Like Knuti, she loves playing with
toys.
Luxi and Morchen - Owners of Spreewaldmarion
Luxi ist fast 9 Jahre alt, er kam als Baby mit Mutter und 3 Geschwistern zu uns.
Das passte unserem Nachbarn nicht, kurze Zeit später waren alle weg, nur er konnte flüchten und kommt seitdem zu uns zum fressen.

Mohrchen kennen wir seit 4 Monaten, sie kommt ins Haus und ist ganz zutraulich.
Owners of Patricia - because they are so many they have an own page