The Hartmuth photo of Knuti and TD is my favorite photo of all time.  It is so beautiful
seeing baby Knuti so safe and secure in his Papi's arms that he fell asleep.  And Papi
is so tenderly holding and loving him.  Just a beautiful picture which captures their
connection....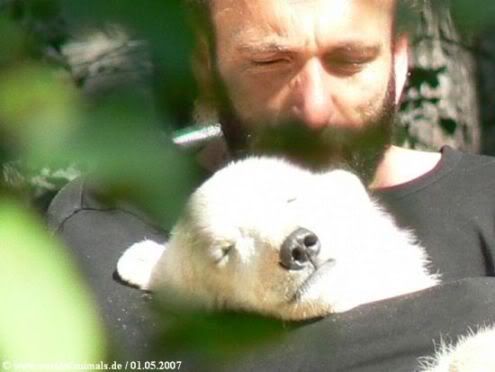 And "The Dive" series by liesel is a joyous collection of photos of TD and Knuti at play
in the water.  TD and Knuti play together with such exuberance that the pictures
make me smile broadly everytime I view them.  Knuti carefully comes up to TD and
knows that TD is playing with him; the build up is delicious; and then just at the right
moment, TD dives into the water and Knuti follows with shear joy and love written
all over his dear face.  They are having the time of their lives!....These pictures are
full of life and love....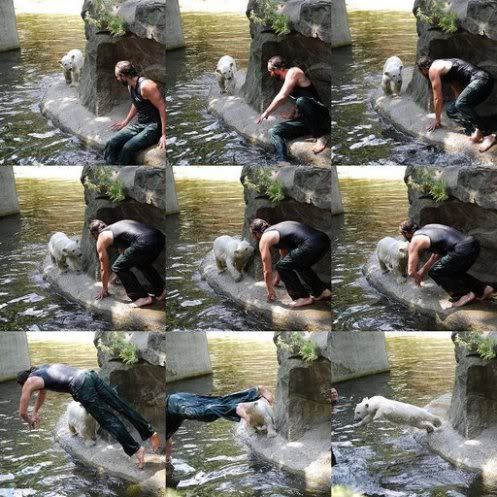 Magic Moments I'll never forget....