23.07.2008
The park has got it's name after the family Knuth who has been living in Knuthenborg Castle since 1300. I thought it was named after Knuti the Bärliner....
The park has different kinds of areas; in certain areas you can walk among the animals but in the Savann area and in the tiger woods you have to stay in your car, of course. There's a beautiful swan lake and a 'bird garden', too.
We were there just before the opening time but the queu was already very long and it took some waiting before we could drive in. The first animals we met were lovely donkeys and I just had to get our of the car and go and hug them.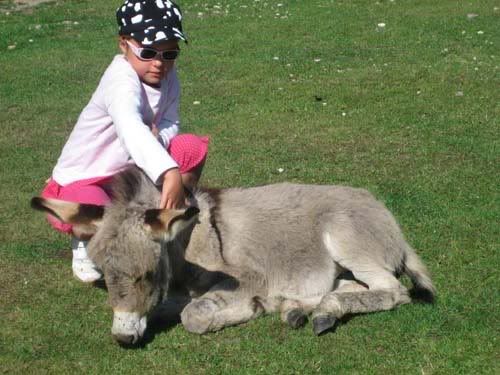 The donkeys were so sweet so just like all the other children (!) I could have stayed all day talking to them but we had to go on to the next area, the Savann. It's always as amazing to get so close to exotic animals like giraffes, zebras and rhinos.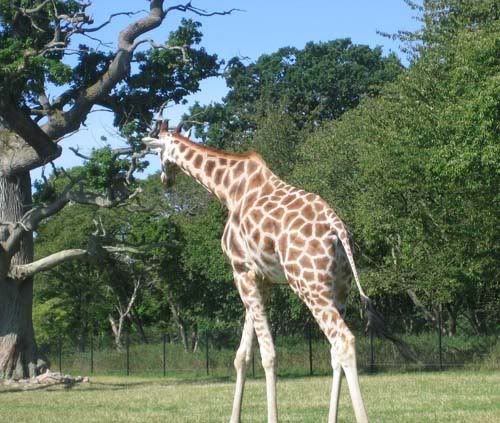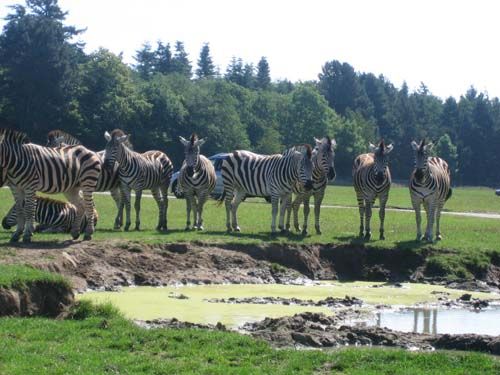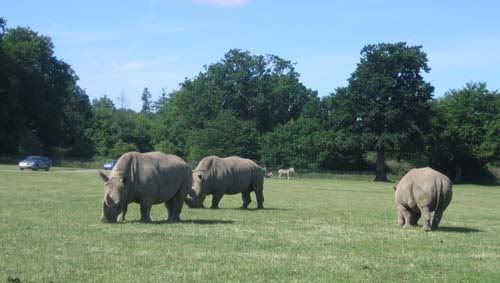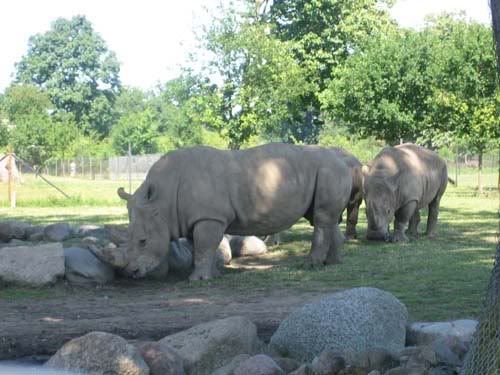 The rhinos look so friendly but there's always a car with two keepers nereby - not so much for the rhinos' but for stupid visitor's sake. Today one idiot got out of his car to get better photos and the rhinos clearly got very nervous...I think it's marvellous to see the rhinos so close but I can assure you I have the greatest respect for them!
This nandu came and knocked our side window - maybe it wanted to borrow som sugar or something...Unfortunately (as usual) we haven't our camera ready so we missed that moment! What a pity - he looked so funny.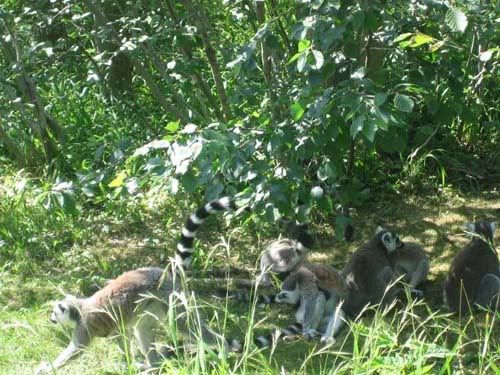 One of these fellows (lemurs) ran over my feet when we were walking in the monkey woods. It's strictly forbidden to touch them but oh, how difficult it was to resist it! They are so funny and quick. Almost impossible to get any pictures but here are a couple of those we managed to take.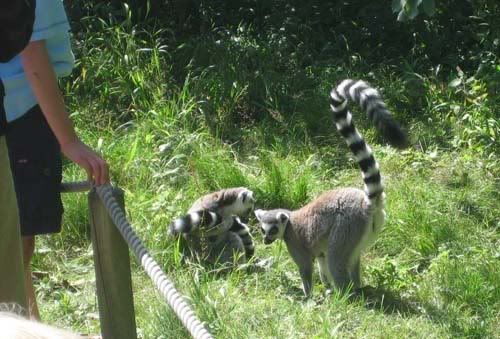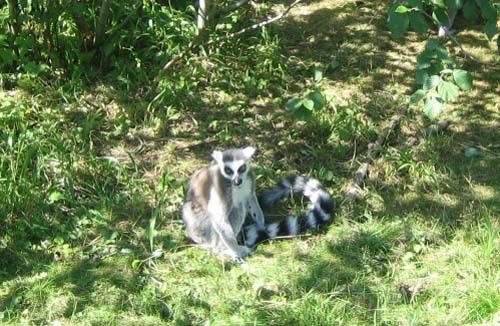 I also got very angry when I saw parents who didn't look after their children. The kids were throwing small stones to the lemurs without any reaction from the parents. Of course, someone has to interfere - luckily it wasn't me this time, an elderly lady told the parents kindly but firmly to take better care of their kids. Sometimes I think certain people would need a 'licence to visit a zoo' - if they don't love and respect animals - what an earth are they doing in the zoo or an animal park. I've visited three different kinds of animals parks during the last week and it's the same thing everywhere!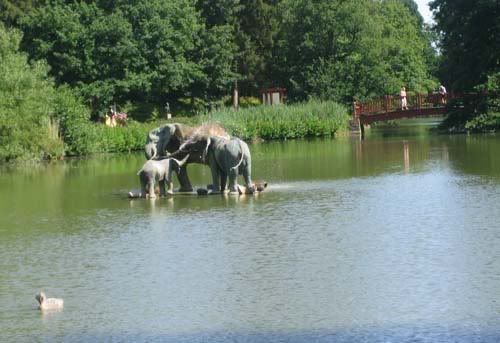 I'm sure our Knuti would love this swan lake. Why? Because there are a lot of all kinds of fish. I tried to catch this red giant on a photo but it didn't want to pose for me....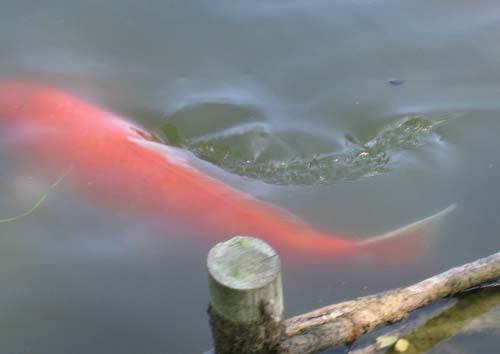 There is a beautiful park with a lot of colourful birds but today we only took a quick walk - too much people to see anything properly. The same thing with the tiger woods. The queu was so long we would have been forced to wait at least an hour to get in so we decided to visit the handsome Siberian tigers next time we visit Knuthenborg.
The way leading to the exit of the park was crowded by lamas, camels and Shetland ponies.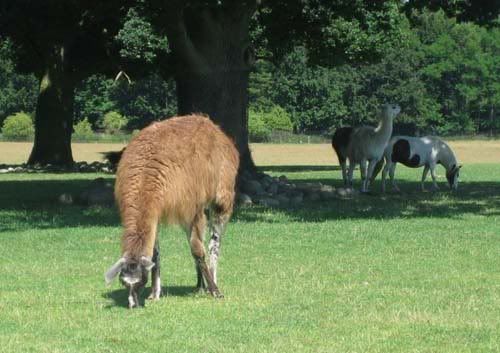 Well, sometimes you have to have some patience. The traffic lights wouldn't work here....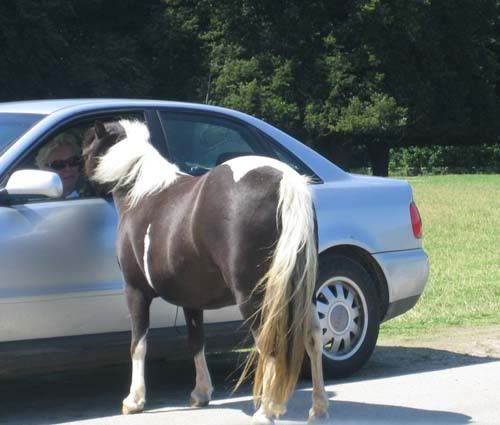 This little fellow wanted to say personally goodbye to everybody! Isn't he (or she?) lovely?
This is just a little presentation of Knuthenberg - there's so much to see but since we live so near and are going to visit it again there was no need to try to 'do' everything. See you later, little ponny!
Greetings from Mervi and Vesa