Mein magic Moment war der erste Geburtstag von Knut. Ich gab Thomas Dörflein eine selbstgebrannte CD von Elvis. Und für Knut einen Fussball, mit dem er spielen konnte. Unten füge ich diese Fotografie bei. Es war ein besonderer Tag für mich. Thomas Dörflein schrieb ein Autogramm für mich, Für Elke. Viele Grüsse von Knut und Thomas Dörflein. Es hat seitdem einen speziellen Platz seit diesem Tag.
My magic moment was at Knuts first Birthday. I gave Thomas Dörflein a present for him, a burned CD of Elvis. And for Knuti a football to play with. I spent a fotografie of this day and it was a special day for me.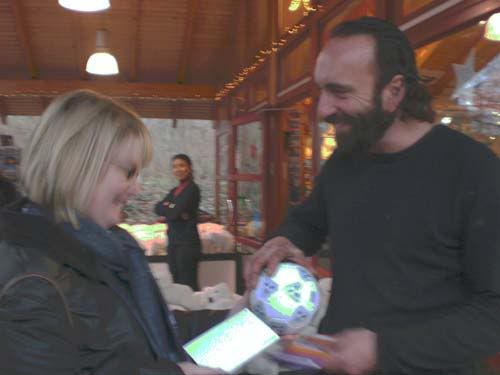 Thomas Dörflein wrote me an autograph For Elke, Greetings from Knut and Thomas Dörflein. This has a special place since this day.