The story of Knut and Thomas stroke me quite deeply because of its wonderful and simultaneously tragic side.
Since Knut's birth I had to search everyday to see how he was doing. And what Thomas was doing too. I just had to see these two faces and feel the fantastic positive energy that they were spreading. They were so special, so uncommon, so noble.
They reunited many wonderful people across the world, and that was magic.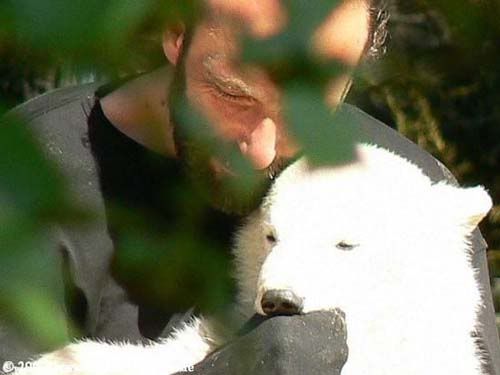 Thomas's sudden death shows the whole absurdity of the world we are living. He should not be taken away so soon, everybody agrees on that. He was highly needed. Through Thomas's death, I rethink about some people that I loved so much and that I lost.
These two beings, touched my soul. If I could find a word to describe their aura, I would say "generosity".