Dear Marina!
Because it's your birthday I've put on my French look. I think I look like an artist from Montmarte ne'st-ce pas??
The cake was really good but a strangest thing happened again. After the quality control there was nothing left! Never mind, I prefer....I mean I think you prefer croissants anyway! Just kidding, Mervi ordered a new cake for you but unfortunately I don't know where it is. I can't imagine why she doesn't tell me....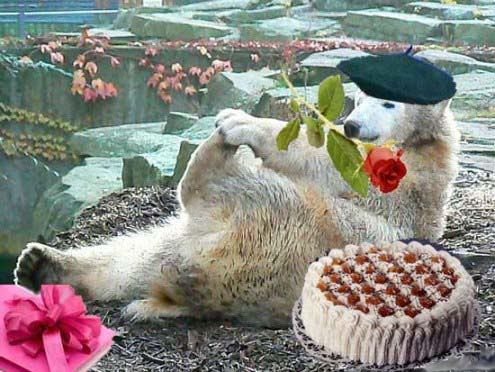 The Knuipian Family wishes you the best birthday ever!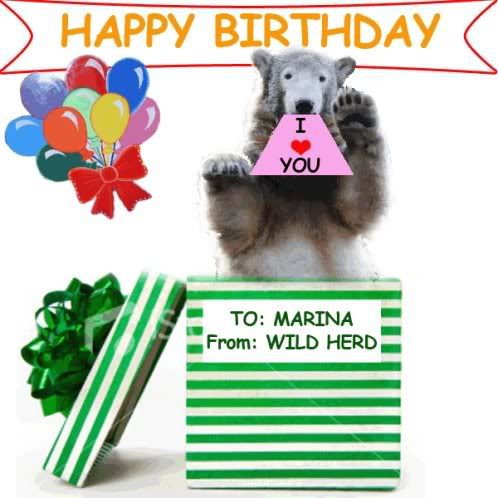 This collage was made by Luisa
Verrate mal wer spielt am morgen vor deinem Fenster? 
 
Happy Birthday to you, happy Birthday to you.... 


  Knenuhin und Knuzart - two honourable members of the Teddybear Army
 ....and some music to lovely Marina....