Eva Gregory - the Chef of the Knuipe (Galveston, Texas)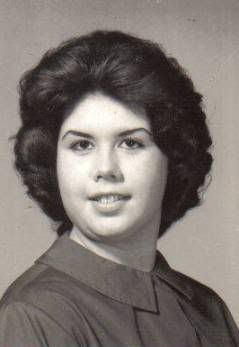 This is me many years ago on my 16th birthday!  I'm a little older now and I would like to think a little wiser, too!
I love Knuti.  First found him the day he was presented to the public in Bearlin!  It was total and immediate love at first sight.  Of course, then I noticed his Papi, Thomas Dorflein.  Who could miss him???  This was the first time in my life that I started blogging, too.  At first I was very timid and shy, but we've all learned since then that I can get bold and loud. 
I have two Rottweilers, Wolfgang von Rottweiler and Mama Jabber.  I love them totally and completely as though I had given birth to them both!  We talk, laugh, discuss things and are totally committed to each other!  YES!  We do talk and they do understand, too!  And we have also cried together as loved ones do.
I have raised my Grandson, Mitchell, since he was 9 years old and he is a gem!  If everyone had a Son/Grandson like him, well, they would be blessed as I am! 
I have spinal cord damage and traumatic arthritis in the entire spine along with a titanium knee on the right side.  I have a great deal of trouble walking but I will not let that stop me.  It only SLOWS me down!  I am a tough old broad, have had a lot of health problems, but . . .
I WILL NOT let that stop me.  I am very blessed, there are others far worse than I am.  I am a "widow" of a sorts.  Lost the Love of My Life last year after being together for over 15 years.  But I must go on!!!  He is in a far better place now!!!  I love to cook, especially for others who enjoy eating!!!  I do needlepoint a bit and have begin painting again after many, many years.  I love doing for others.  That is always the "high point" of my life!  I am a very simple person but at the same time I can be very complicated.  But . . . above all else, I love Life and People!!!
Knuti-Judi (Connecticut)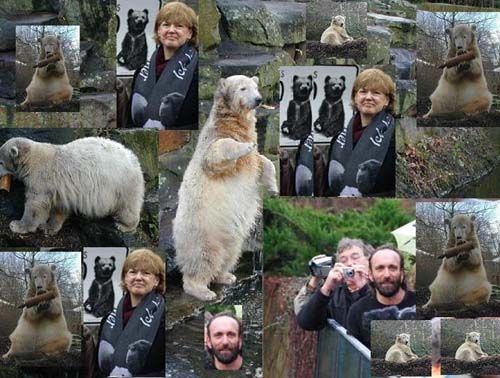 Well, I'm a devoted Knuti fan.  Love the bear.  Had the best time at his birthday in December.  Also love my kitties, Al & Liz.  I live in Connecticut and I love
gardening, reading, crosswords....oh, and did I mention that I love bears?  No?!  Ah, yes.  Icebears and Pandas are my favorite.  Knuti is #1.  And I am a therapist.... who loves bears.... xo k-j
Luisa (Brazil)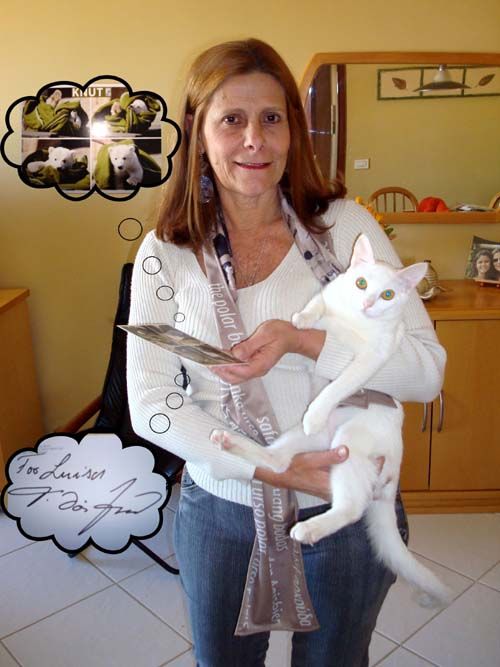 I am very happy in to be here in Knuipian Gallery, as I could not be personally  Knut it is my photo with some jewels that I acquired.   
I fell in love with him since April 2007 and I began shy writing on May 16 only in Portuguese but with time I went being shameless of my Luilish...   
I am Brazilian of the state of São Paulo, work in medical administration and social attendance, but I am already retired. My favorite hobbys is: blogging (Knut´s blogs only), to play with my kitty Star, to paint, to read, to do crafts, and to do any thing with my daughter (I love this girl) 
My favorite place is Die Knuipe, drinking a beer, especially German´s beer with the friends Knutians and... I LOVE KNUT and KNUTIANS!